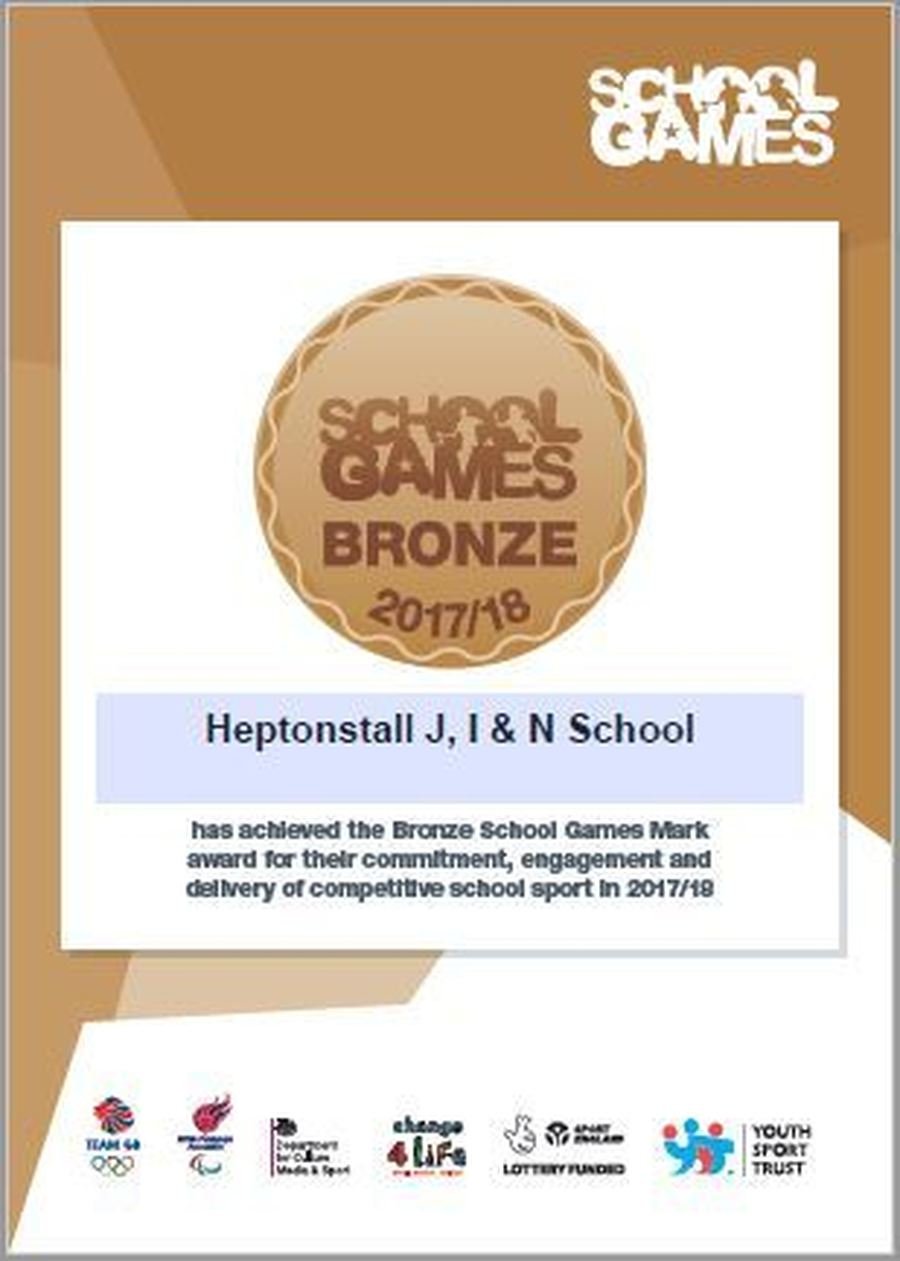 Sport plays a major part in the curriculum at Heptonstall School. All children take part in some kind of sporting activity at least twice each week. In addition they are encouraged to join teams which often compete against other local schools in football, athletics, netball and uni hoc.
Many of our pupils also participate in individual sports such as cross country, biathlon and fell running. Usually these events take place after school.
We are always happy to promote sporting activities within the community to our pupils. These include tennis, football, swimming and holiday activities.
School Sports Premium Funding
For the current school year 2018/2019 our school received the Government's PE and Sports Grant. The priorities for spending this new funding were identified using a self-review tool to identify the school's strengths and weaknesses in relation to sport. Our aim is to promote and sustain excellence and enjoyment in PE.
2017_2018 Summary of Expenditure due shortly
More information can be found in the 2016_2017 Summary of Expenditure
Our current sports provision is summarised in the PE Brochure and Sports Overview for the current and previous terms below.
Sports Specific Coaches
We use different sport specific coaches to help us enhance and deliver high quality curriculum PE lessons. We use a dance teacher who has delivered many different styles of dancing such as street dance, ballroom dancing, cheerleading, line dancing and musical theatre. We also use a cricket coach from the 'Change to Shine' program at West Yorkshire Cricket board.
Annual Sports Afternoon
Every year we hold our annual sports afternoon in which the whole school take part in various different races. The children compete to earn points for their team - Festival, Weavers, Coiners and Buttress. All the points are added together and a trophy is awarded to the winning team.