Class 4
NEW MATHS SKILLS : Download the document to access the links in each of the boxes
Academic Year 2018/2019
Useful Information
Summer Term 1

Although it's only been a short half term Class 4 have been very busy learning all about Russia for their topic.
We introduced our topic by researching Karl Faberge and designed and made our own Faberge style eggs.
We used atlases to locate countries, towns and cities in and around Russia.
We looked at Wassily Kandinsky and produced several pieces of art work inspired by his work.
We worked in pairs to find out all about The Cold and made power point presentations about it and presented them to the class.
We have also used scratch software, in ICT, to make and code a ball popping game.
In PE we have been working our fitness by doing the bleep test and the Baby Shark abs challenge.
Spring Term 2

We've had lots of fun this half term with our topic - Destination Space.
A visit by Claire from the Youth Parliament which lead us to run our own election campaigns and election.
Cricket coaching from Alex at 'A chance to Shine'
Learning about the different phases of the moon using 'oreo' biscuits.
Using pastels to create pictures of planets, moons and stars in our solar system.
Taking part in the BBC Blue Planet Live lesson and learnt all about sustainability and the importance of sharks, what is happening to them and how we can help.
Making air rockets out of reused plastic bottles and we even 'launched' them in the playground. imagining we were
Going on a mission to Mars and worked in groups to decide what items we would need to take with us and why.
RE day was all about Forgiveness. We discussed what it means, what things we can and can't forgive and how we can show forgiveness.
Spring Term 1
We've had creative and action packed first half of this Spring Term in Class 4!
So far we have:
Made pin hole cameras as part of our science topic
We learnt about the story of the Willow Patterned Plate and made one ourselves!
To celebrate the Chinese New Year we made Chinese Lanterns and Chinese Dragon fireworks
To keep us going we made Vegetable Spring Rolls - they were delicious!
We read 'The Fire Makers Daughter' and wrote a description of Razvani's (the fire fiend) cave
To top it all off we had a go at Fencing! It was fantastic!
Autumn Term
Our World War One Black Out Poetry for the Centenary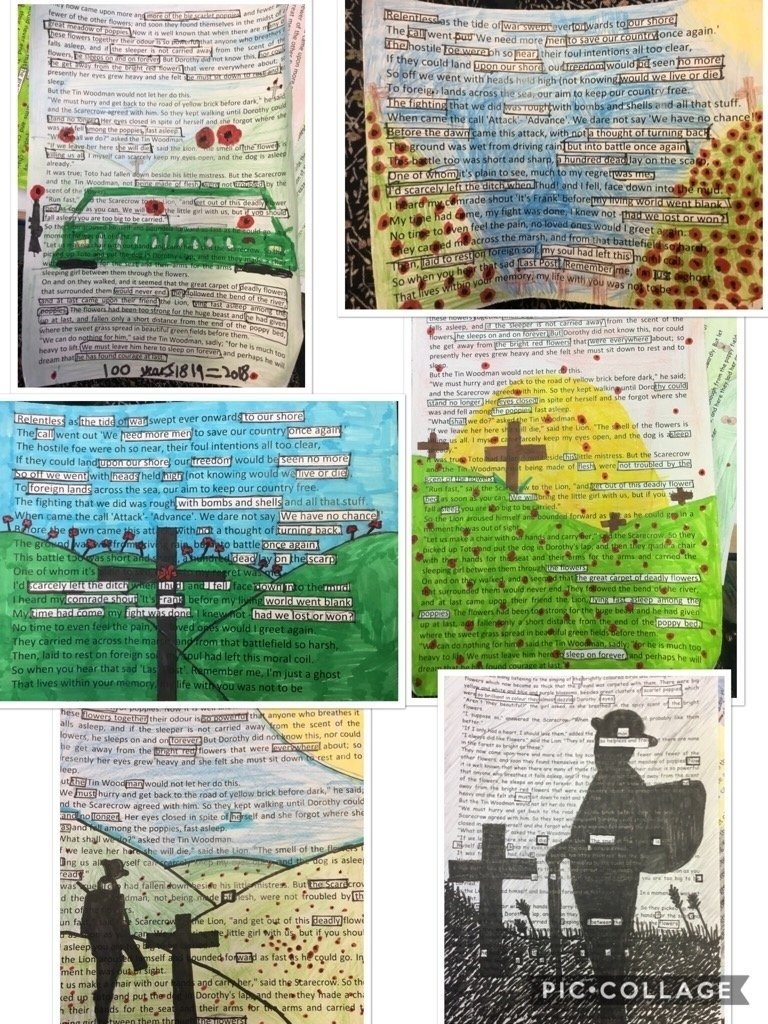 Building our Hogsmeade Village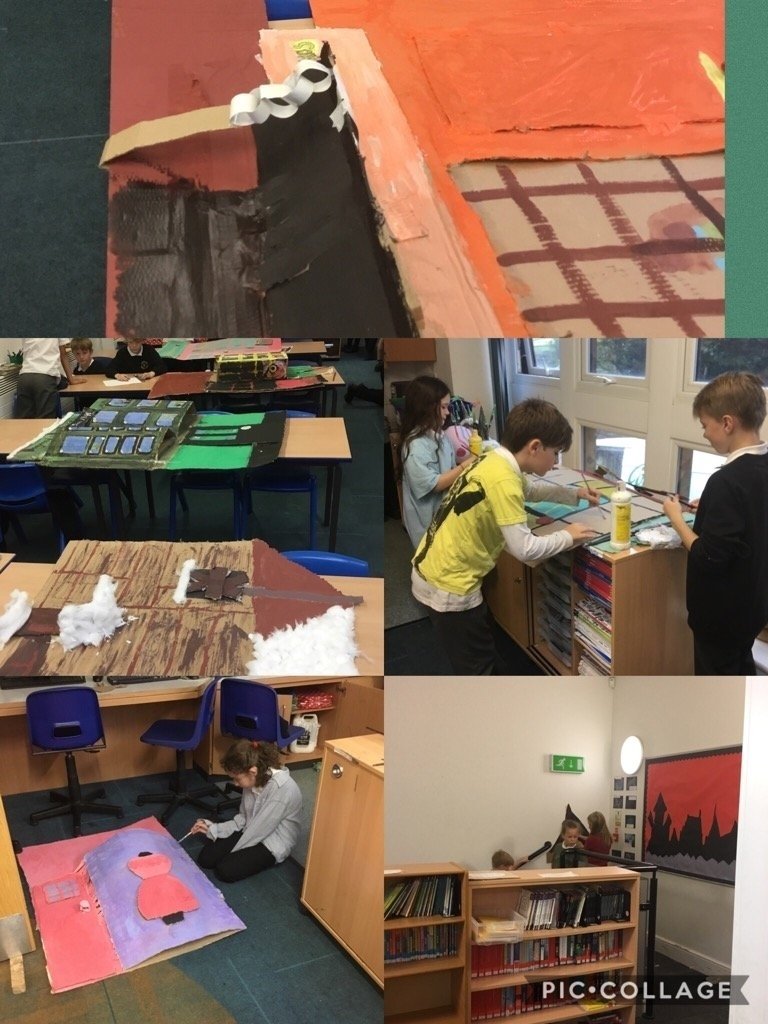 Our Picasso Art for European Day of Languages